Saint Hyacinthe (St. Sacrament)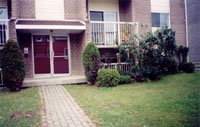 1989-2016    



GEOGRAPHICAL LOCATION
This house is located on Raymond Street which is part of the Notre Dame du St. Sacrament parish.

FOUNDERS
Sister Robertine Roy
Sister Réjeanne Deslandes

CURRENT COMMITMENTS
The sisters work with the people of St. Hyacinthe, mostly in the field of education and in works of compassion: various social commitments, Volunteer Centre and The Friends of Elisabeth.

DEPARTURE
The sisters left in 2016.
Go back to last page