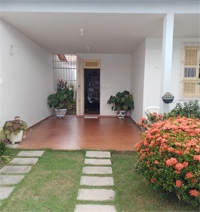 1995-2010



GEOGRAPHICAL LOCATION
The mission is on the south shore of the Parnaiba River which separates the state of Piaui from the state of Maranhão. It is part of the archdiocese of Teresina and of the diocese of Oeiras-Floriano.

PROJECT
At the request of Father Fernando Panico, M.S.C., the Sisters of Saint Joseph took on the responsibility of co-ordinating catechetics at the diocesan level, religious education in the schools and youth pastoral ministries.

FOUNDERS
Sister Rollande Crevier
Sister Anazelia Gomes Neves
Sister Francisca Silvia da Silva

AREAS OF COMMITMENT
Three sisters currently live in one of the houses of the Oeiras-Floriana Diocese and are responsible for several pastoral activities at the diocesan level as well as in the parishes of the St. Peter of Alcantara Cathedral.
One of the sisters teaches in two private schools and is also responsible for youth ministry in the parish and for a first communion group preparing.
A second sisters is responsible for child ministry and accompanies formation groups. Once a week, she offers spiritual orientation to a group of seminarians.
The third sister co-ordinates catechetics at the diocesan level: preparing the programs for training the catechists, i.e. documents, books, techniques, songs, etc. and is present in the parishes every weekend. She co-ordinates the Faith and Life School whose objective is the Christian education of adults of all ages. At the bishop's request, she also set up and administers the St. Joseph Diocesan Library.

DEPARTURE
The mission of Floriano closed its doors in 2010.
Go back to last page