Merry Christmas and Happy New Year 2020!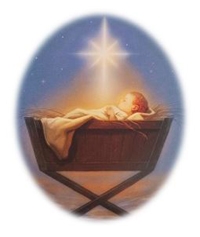 CHRISTMAS GIFT …


"The word became flesh and dwelt among us…" (Jn 1:14)
to bring us the significant gift of peace, happiness, joy,
forgiveness and divine love.
      Christmas urges us to receive this gift in our hearts
with joy and simplicity.
     It urges us to share this gift with open hands and hearts with
our brothers and sisters.


        It urges us to take a good care of the newly born child
in our hearts.
        It urges us to bring light to those in darkness
and to the hopeless.
        
Jesus is the gift that perfectly fits the size of every heart.
 We wish you a happy Christmas and a prosperous new year!
Text:  Sr. Jucina Moholobela, sjsh

Go back to last page